On the 24th of January, 2022 monobudget entered the TOP-20 financial apps of the Ukrainian App Store 😎
Moreover, if to remove banking applications from the TOP-20 and leave only personal finance management applications, it turns out that monobudget was the #1 personal finance management application in the Ukrainian App Store.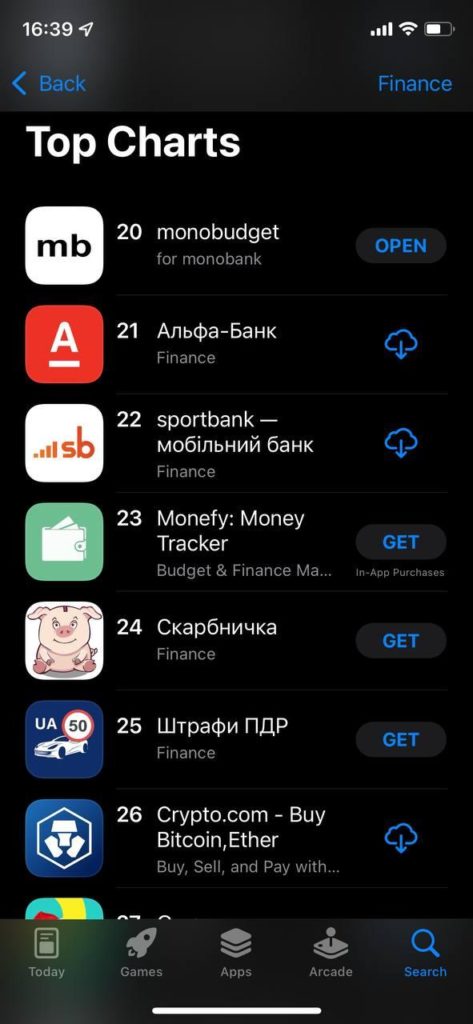 Ratings in the App Store change very quickly and will probably change tomorrow. But, that will be a completely different story.
In the meantime, enjoy small victories.